Screen sharing is a feature that allows a person in control of the Surfly session to share their screen.
This feature provides a convenient way to show something that is not browsable on the web, like a desktop application or a local file.
Please be conscious of what you are sharing via screen sharing, and try to keep your private information (like images and passwords) safe while sharing your screen.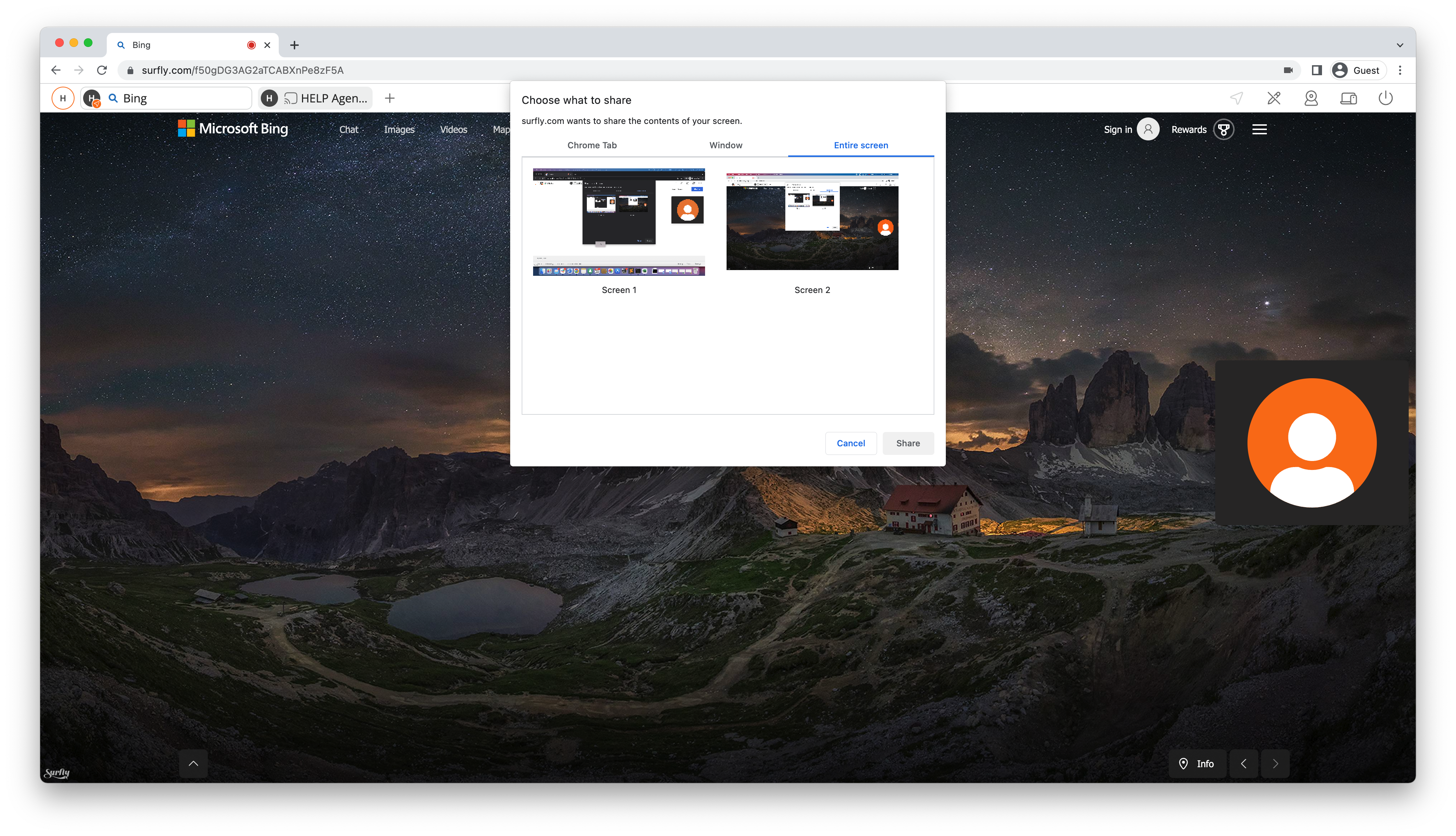 Setup
Turn on the option enable_screensharing that can be found in the "Session functionality" section in the Dashboard Settings.
Please note that in order to use the screen sharing feature, you must also enable the videochat_enabled option. This option can be found under the "Interface Options" section in the Dashboard Settings.
How to use
To share your screen, simply click "+" as if you want to open a new tab.
In the modal that appears, click the button "Share your screen".
Next, select what you want to share (window, screen, tab) from your browser's native dialogue.
To stop screen sharing
You can either close the Tab (or Window) where you were sharing or use this option below that you will on you browser all the time.

When you are sharing more than just a Tab, you can also "Stop sharing" screen anytime from the bottom of your screen, even if you are using another program/software.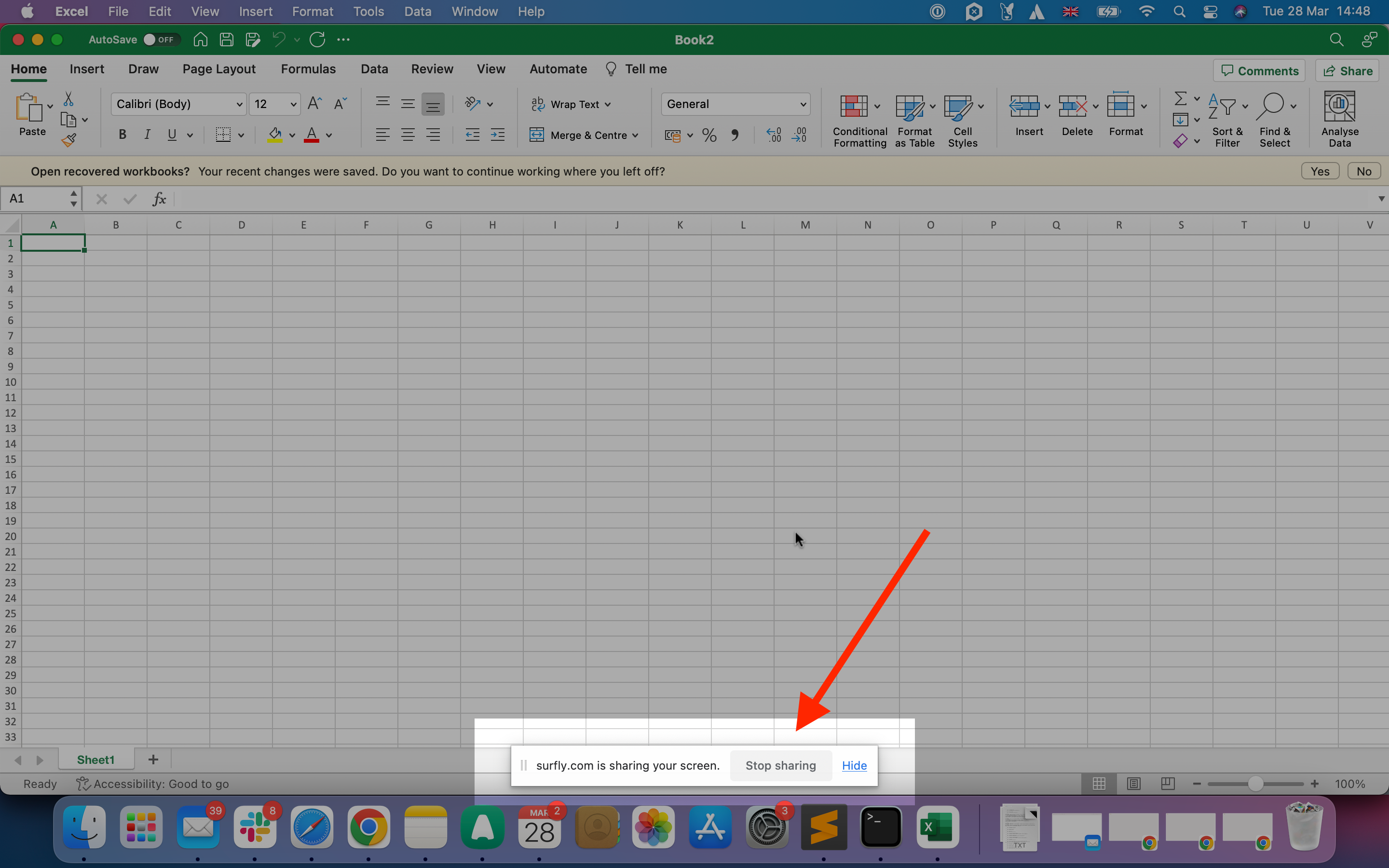 If you pass control of the session to another user while sharing your screen, your screen sharing continues, but you always can stop it by clicking the "Stop sharing" button.
Read about requirement for Screen-sharing here >>