Control Panel reimagined

Please read about these icons below
1: Host
Host is usually a participant who starts the Surfly session and so the first participant to enter the session. The Host is therefore also the person who has certain control over the session. For example, a Host can admit or deny other people entry into a session, switch between multiple open tabs, make other participants Host, accept or deny their request for Host rights and so on.
When your tab becomes active, you are immediately in control and can interact with it. In other words, once the Host switches to your tab, you are free to scroll, click and key in inputs around the content of your tab.
Nobody else can interact with your tab, not even the Host, unless the Host or any other participant receives permission from you to do so.
To ask for control of the currently active tab, the Host or any other participant can click on the cursor icon and then the Tab Owner of that tab receives a notification from which they can choose whether to grant the permission, or deny it.
3. Audio and video settings
It gives you the option of launching video chat or changing camera/mic settings by clicking on it. You can close the open modal anytime by clicking on the X in the top-right corner.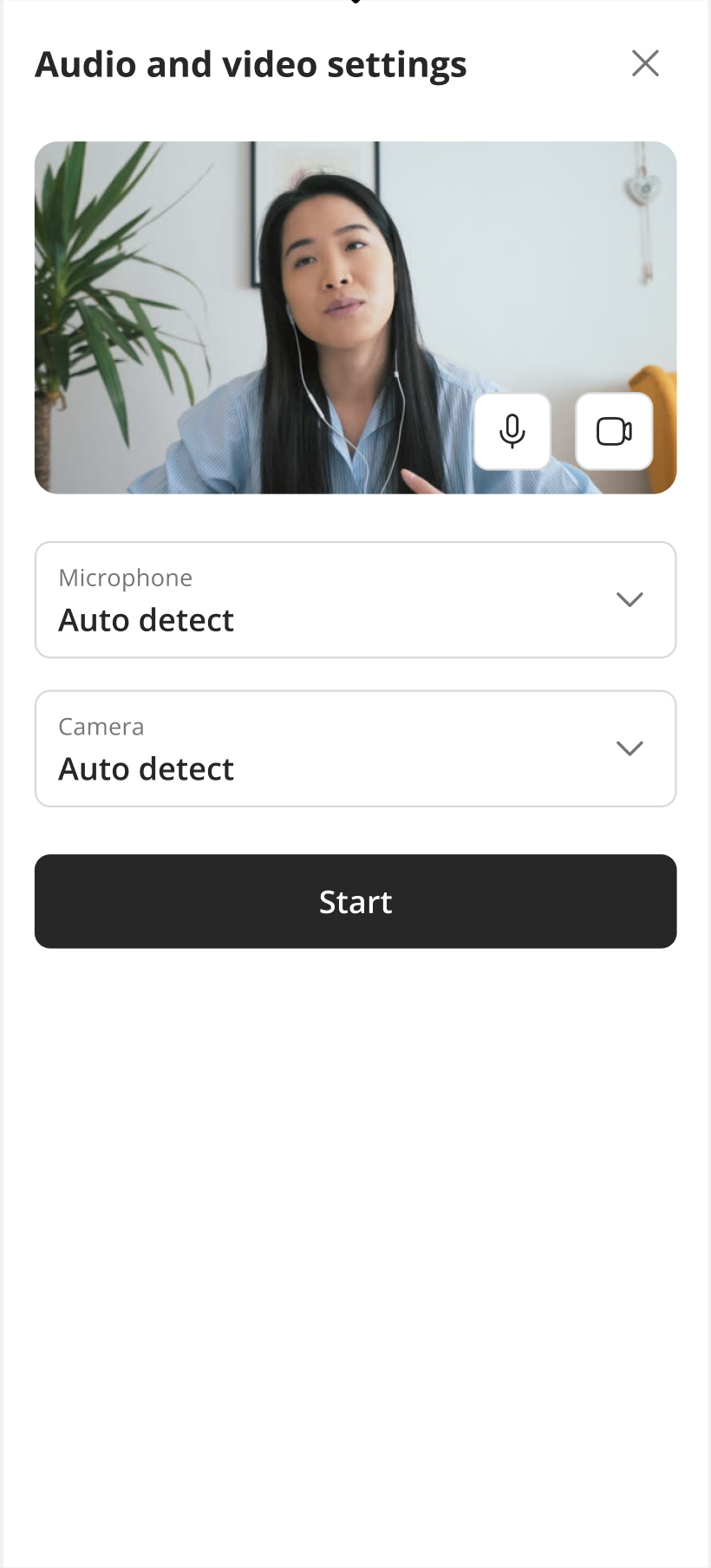 4. Tabs Preview
Besides giving an overview of all tabs open in the session, which are also numbered on the icon, this page also allows you to open a new tab by clicking on the + icon at the bottom.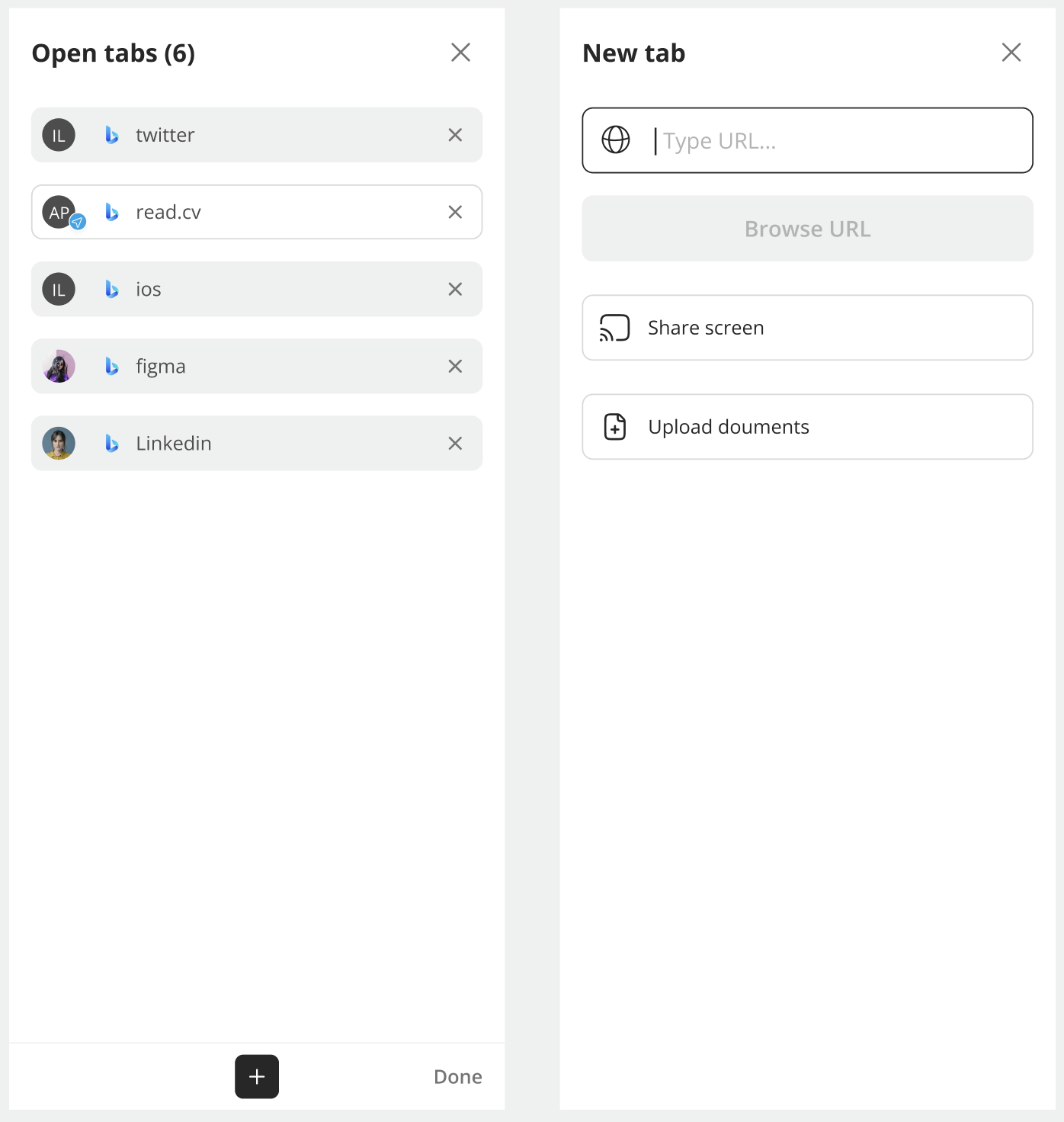 5. Options
Options include switching to drawing mode, changing the screen size, and ending the session.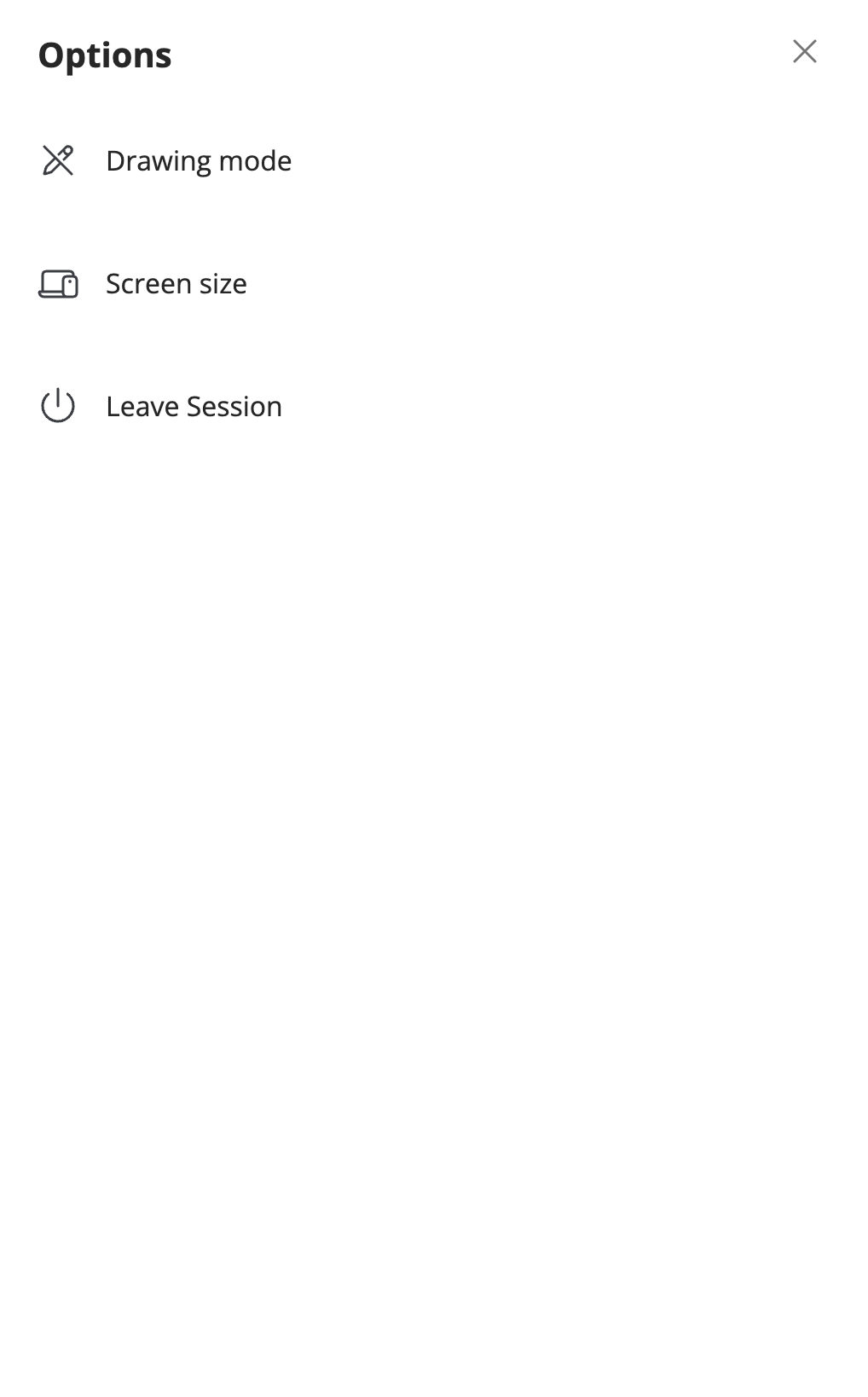 Future
All of these changes are already creating an amazing environment for you to collaborate, or provide exceptional service to your customers. But we are not stopping here, as we are already working on creating a more user-friendly and versatile experience that will elevate your experience with Surfly even more. Stay tuned!